Choosing an operator to start betting? Read our detailed Fanduel Sportsbook review here!
Fanduel Sportsbook: Expansive Sports Markets
Reasearching for this Fanduel review, we realised that the operator is pretty detailed on its range of sports markets:
Track all the highs and lows of your favorite NFL team, with special updates. Play fantasy football and connect with users, get access to new events that change on a daily basis. If you're a fantasy football nerd, then this application is just right for you.
An A-Z sports listing covers all the major sports that include tennis, basketball, football, MLB, amongst others. Incorporating live betting on baseball all through the game-first team to score, winning margin and total runs.
The soccer list is impressive, EPL, MLS, UEFA are all under the purview. NFL football offers parlay, first touchdown, spread betting, tri-bets, total score, alternate spread, away team total points, quarter results and much more!
Wager live horse races legally with Fanduel Racing. Get $5 free when you sign up for Fanduel Racing, along with a deposit match-up of site credit up to $50! Catch live streaming of the Kentucky Derby, Breeders' Cup, and races on 300+ worldwide racetracks.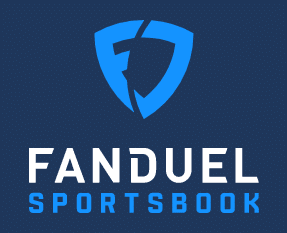 Fanduel Sportsbook: Review of Available promotions
Fanduel Welcome bonus offers
Fanduel gives you the chance to double your deposit with a 100% offer. For instance, if you put in 100$, it automatically gets converted into $200.
Friend Referral Bonus
Once your friend makes a deposit you will be eligible for the referral bonus, $25 for you and $20 for your friend. The referral link can be shared on different social mediums.
Daily Odds Boost
The daily odds boost is an added benefit of using the Fanduel account. This is quite to make predictions on NFL games, which is a little more than the bet value.
FAQs
Yes, it is licensed and regulated and is completely safe to use, protected by SSL security on the website.
How can I use the Fanduel prepaid card?
A very useful method if you're unsure of using your bank card, a prepaid card allows your bank card to be directly linked to your Fanduel account. After depositing funds, they appear in your account in 36 hours.
What are the different withdrawal methods that can be used?
Check out funds using your PayPal account, prepaid card and eCheck. eCheck from your traditional bank which takes 24 hours to be approved by the website, and then 3-5 days for the money to show up in your account. This does not include credit unions, prepaid cards, or PayPal accounts.
What are the welcome offers at Fanduel?
Once you create an account at Fanduel, you will get $20 to start off.
How can I contact customer support for any technical issues?
For the sake of this Fanduel review, we tred to contact their team in various ways. Know that you can use the email live chat feature, use the toll-free number and email at [email protected]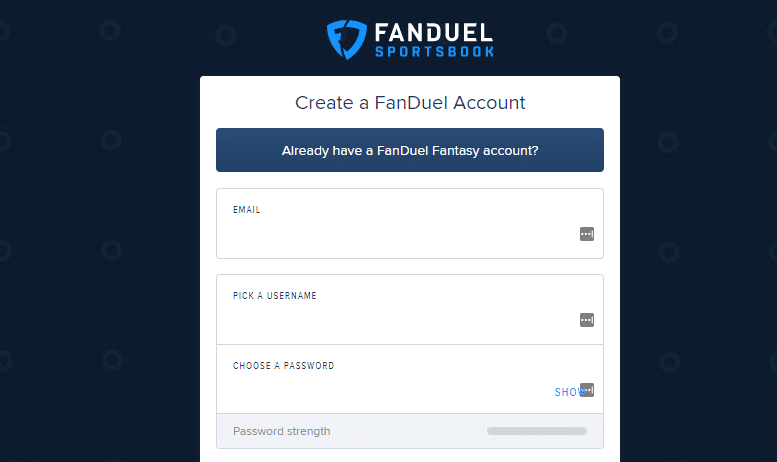 Fanduel Review: Additional Features
User Experience
A bright blue graphic display lends a great front to check out Sports, Casino and Fantasy Sports. Minimal font and clear sections that are easy to find help in reducing time lags. Beginners can check out guides and make use of promotional offers at first.
In-play betting
Place bets as the game progresses, the first MLB team to score 3 runs and money line odds that keep changing for the final winner of the NFL game. As you can stream live games, you can place prop bets over/under total yards, and use the live match tracker to know which team is ahead and which is behind.
| Sportsbook Feature | FanDuel Sportsbook Advantages | FanDuel Sportsbook Improvement Opportunities |
| --- | --- | --- |
| Wide range of bets offered | Total points, spreads betting and special price limits on events like the Superbowl. You can also use the cash-out option before the final outcome is decided.  | Lack of in-depth bets for soccer with more focus on football and baseball. |
| Fanduel Exclusive Information Hacks | Get all the latest news on the NBA, MLB, MLS and horse racing. Sports betting tricks and and Fantasy sports tips in the form of blogs and new stories on player injuries, new league schedules and so much more is available.  | If you're not a user, it is difficult to gain full access to the website. This prevents you from getting the whole picture.  |
| Live streaming | Catch live streaming races from your phone or table all through the year.  | Limited live streaming for all games, limited to NFL, select tennis or soccer games that are trending |
| Clean graphics | Just the main headers into Sportsbook, Fantasy, Casino and and Racing helps you find just what you are looking for without getting lost! Furthermore, as you reach the website, you can check the country of operation which customizes your experience further.  | further.  Empty spaces or lack of efficient data other than the headers can sometimes mislead first time users.  |
Fanduel Mobile App Review
Catch up with the action of all your favorite teams by downloading the Fanduel mobile application. Registration is simple and convenient, including coverage on pro and college football, European soccer, horse racing basketball, baseball, hockey, amongst others! Adding funds then becomes easier, and loading time is much faster. Live in-game wagering, parlays across different sports games, futures bets and proposition bets are all offered! Not available on the Google App store, you can download from the website according to your chosen state. Fanduel mobile application includes a "Sports Betting Training Camp," detailing tutorials on the inner workings of spread, moneyline, totals, and prop bets. You can also find an informative guide to parlays and teasers.
Top 5 Features that Makes Fanduel stand out
Sharp graphics that get you across different sports headers with ease. Condensed language and easy-to-understand betting slips which is the most important part in your betting game.
Play Casino games for a change of scene-you can download the application or play from your phone and get up to $200 on net losses.
A wide range of payment methods that help you keep a check on fund management. eChecks, PayPal, credit and debit cards and the Fanduel prepaid sportsbook card can be used to make withdrawals and deposits.
A beginner's guide and an endless flow of articles on games and 'how to bet' guides help you get an edge over other players particularly in fantasy games.
Odds boost: This is just the incentive you need for games. Average NBA spread odds are -110.  Competitive odds for NFL and NBA moneyline.
Pros & Cons
Dedicated sports section with a strong emphasis on horse racing and fantasy sports. Fantasy games can be played free or with cash payouts as per your whims and fancy. You can bet on live horse races. Not just limited to football, fantasy sports is offered over NASCAR, golf, hockey, and more.
Play the role of the team manager: It's not often you can step in the shoes of Mourinho and coach your team for lush winnings. On Fanduel, you can do just that! Without needing a season long commitment, you can draft your team and play against friends or family and build a whole community. Make selections by visiting the NFL Draft guide on a daily basis.
Live streaming is not offered for all games and events, which could be improved upon! The casino game interface is not too holistic as well, poker games are included.
Fanduel Review: Our Final Opinion
Fanduel is one of the most popular sports betting platforms offering fantasy sports for different categories like NFL, NBA, MLS, and others. Informative user guides on player ratings, game statistics and so much more are offered all across the website, this is particularly helpful for new users. You can test different bets in the betting slip with constant reminders if you need to make changes. If you already have an account wth Fanduel, we recommend trying out betting with BetMGM.