Our BetMGM review narrates the best features of this well-designed bookmaker website.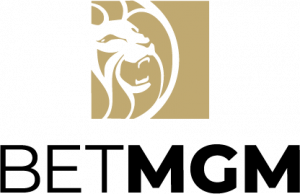 Sports & Market Coverage
Not just limited to football and baseball, BetMGM covers a wide range of international events like MLB, NBA, NFL and NHL, with new offers up for grabs as per the season.
You can try your hand at moneyline, totals (over/under), spread, prop, teaser and parlay up to a limit of 10 games.
Casino & Poker games: Live Blackjack and Roulette are loads of fun. 'Sit and Go' tournaments are smaller-sized game sessions that let you try out different stacks. You can also enter into Daily $10,000 tournaments on Texas Hold'em slots.
 Odds & Limits
Odds are available on NBA games, for instance James Harden to score 35 points at 1.83, which is pretty competetive.
MLB season "Hit the Cycle", if you bet a mere $10 on any game or live or two or three games, odds offered at -200 or greater.
Available promotions
Welcome bonus: Take advantage of the BetMGM welcome offer as newbies get a free deposit match up to a value of about $500. The deposit bonus is a 100% match up to $500, so you can add any amount to start out.
BetMGM Review FAQ
Is the BetMGM mobile application available on all devices?
Apart from your MAC and PC, you can download the mobile application on all Android devices and iPhones, tablets and iPads.
How can I view my account balance?
Check out all your account information- current balance and transaction history by clicking "My Account," which is listed under your name in the upper-right-hand corner of the page.
No. However, if youcall customer service within 15 minutes of placing the bet, it can be adjusted.
How can I make withdrawls and deposits?
Mastercard, Visa, eChecks, PayPal, Skrill, and paynearme can be used.
Yes, Bet MGM is absolutely safe and meets the highest security standards, with a five-level security system, multiple firewalls and 128-bit SSL encryption. Regular email alerts are sent to users in case of new sign-ins.
How can I contact customer support?
At the top right hand corner of the webpage, BetMGM invites customers to contact its staff 24 hours a day, all through the week. You can also fill a request form that is answered by the customer service team. A toll-free number is also available- (1-609-248-9531) or queries can be emailed at [email protected].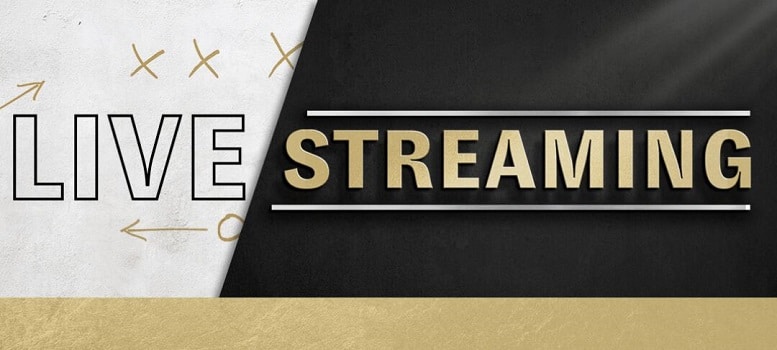 BetMGM Review: Additional Features
User Experience
Smooth and quick, BetMGM gets down to business pretty quick. It shows users the whole picture at first glance, covering all the major sports categories, trending events and snippet views of live games as you place bets in the betting slip. Additionally, you can choose Straight, Parlay and Round Robbins with clear indicators of the total amount at stake and to win. The bet slip is never minimized and is always in the limelight.
Mobile App
For the sake of his BetMGM review, we tested the operator's mobile application. It is convenient and is designed to maximum efficiency on your phone. Spread, total, and moneyline bets are easily accessible, with 'Game Props' button just below that yield a wider playing ground. The mobile BetMGM experience is designed around a simple menu bar at the bottom that leads to different sections with ease. From there, you can select the sport you want, watch live games, view active wagers, bet slip, and contact support. The application offers a selection of 130 games, slots, roulette, blackjack, and video poker. You can also edit account settings with ease and games load in a mere 30 seconds.
Best Features
Well designed website and mobile application: The different bets are organized at the top within each sports category. You can view 'MyBets' and Bet Slip that totals all the different bets placed for added convenience. Betting Guides in the form of attractive poker guides helps you brush up on the basics and create your own distinct strategy.
Live Streaming: A golden feature of this sportsbook is the miniature sized window available for view next to your betting slip. As you click on live games on the main leaderboard landing page view, you can check the 'play' icon to start watching. This gives you a chance to view the game and place in-game bets. It shows a blow-by-blow game analysis, for instance for a tennis game, it shows you the two players, break points, missed chances, win percentage, and this greatly helps in placing a final bet.
BetMGM Pros & Cons
This table is an improtant part of the BetMGM review: here we breakdown the operator's strengths and weaknesses.
| BetMGM US Strengths | BetMGM US Weaknesses |
| --- | --- |
| Attractive odd boosts offered on NBA playoffs that keep changing. | Too simple layout and not much in the line of offers or inducing videographics to keep customer interest alive. |
| Although the landing page is confusing it does present all the live games at one glance, and you don't have to spend additional time looking for a trending sport event. | Lack of daily promotion on International contests, a strong drawback as compared to other bookmaker websites. |
| A expansive range of casino games are also displayed as you head further down the webpage. Roulette, Blackjack and other mini slot games can be accessed with ease. | No live bets available and navigation gets hard as you try moving across pages or different sections on the landing page. |
| Customized features like "Favourite" track your viewing habits and favorite teams to give you constant notifications. | A cluttered interface with too much information on the main landing page. This can be quite confusing for beginners. |
Our Final BetMGM Review summary
BetMGM offers a great interface for newbies to try out all kinds of bets as well as enjoying live streaming. Check out 'How to' guides, make deposits in a secure way and enjoy a great sports experience. Althought its graphics and promotional display could be more attractive, it does offer all the interesting feature a sports fanatic would look for in a betting website.